Coastal Carmel offers breathtaking views of the Pacific ocean and it's natural scenery. Perhaps the stunning landscape is the reason why Carmel is also known for its rich artistic history. In 1910, The San Francisco Call reported that 60 percent of Carmel's houses were built by citizens who were "devoting their lives to work connected to the aesthetic arts". The city has even had several mayors that were poets or actors like, Herbert Heron, Perry Newberry, and Clint Eastwood. The home I chose to feature this week looks like something a celebrity would call home so it fits perfect.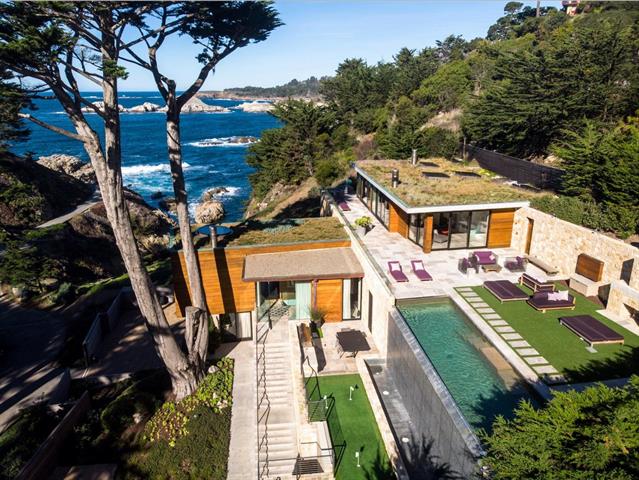 230 Highway 1 occupies a pristine location on the dramatic coastline of Point Lobos, just minutes south of downtown Carmel. Designed by the famed Studio Schicketanz, this home blends spectacular architecture with modern sustainability. To take advantage of the northern ocean view and sunny southern exposure, the architects created cantilevered living spaces designed to maximize the ocean views of this unique property. there are 5 bedrooms, 5 full baths and 3 half baths in it's 6,670 square feet.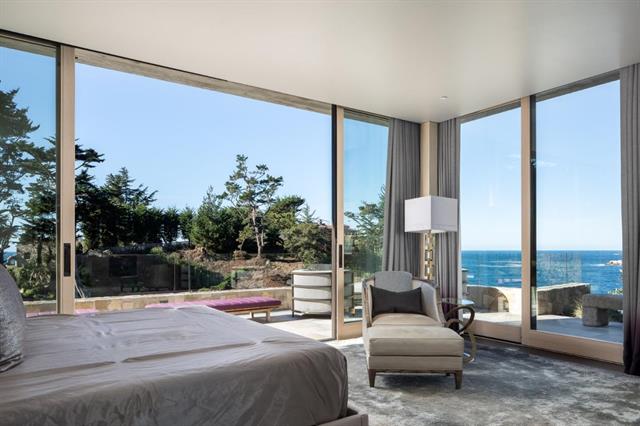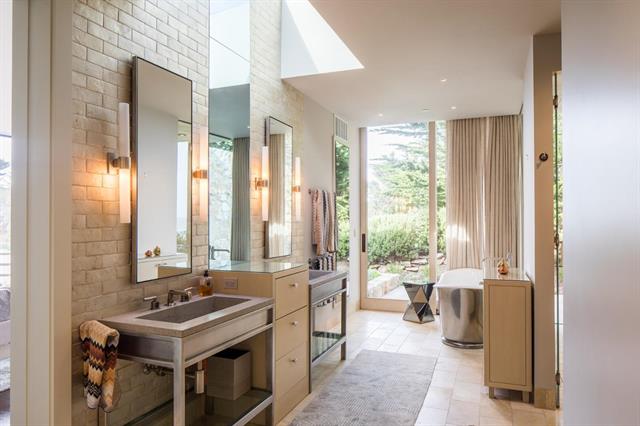 I love the sleek and modern feel with floor to ceiling windows and all the modern ammenities. Take a look at this stunning kitchen. It has high design cabinets, a wood fired pizza oven, and reclaimed stone accents.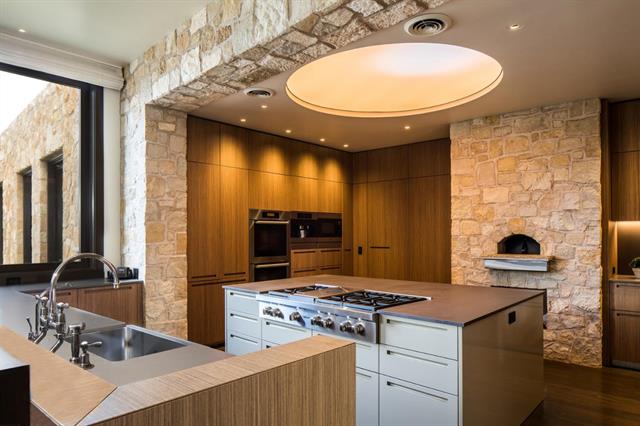 Carmel takes pride in preserving it's magnificent coastline and the integrity of the marine life so it has forbidden chain restaurants from moving in. This helps ensure that sea life served in local restaurants is obtained through sustainable means. I mean, with an ocean this beautiful, who wouldn't want to preserve it? This home takes full advantage of these views… just look at them!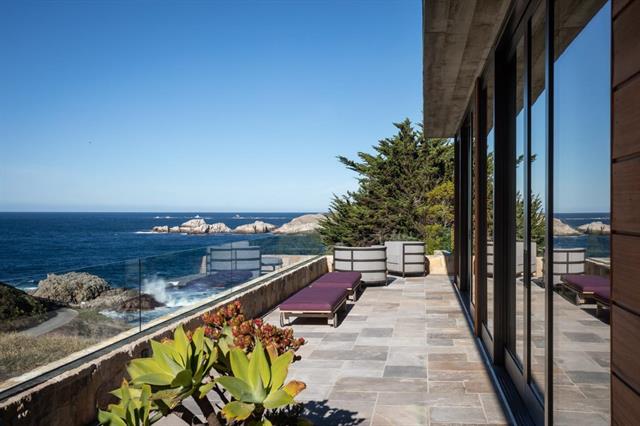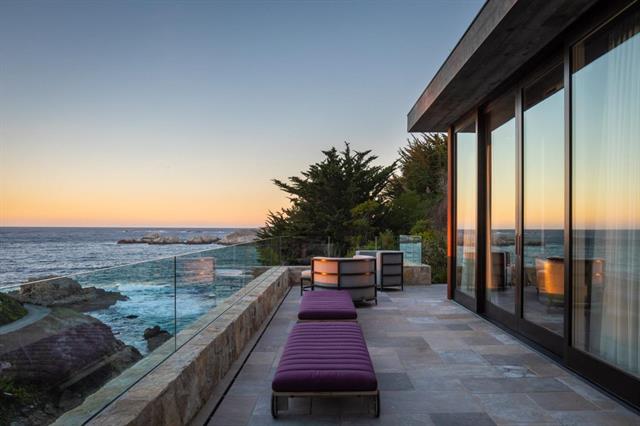 My favorite part of this estate is the spa quality infinity pool, hot tub, showers, sauna, and steam room. How can you not relax with all these ammenities with this view?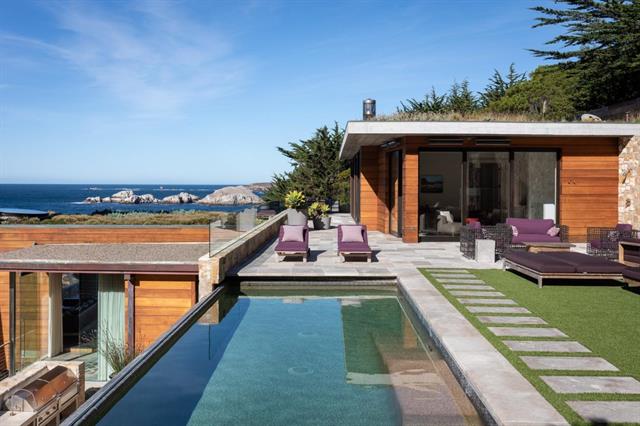 Random Fact: Carmel has a city ordinance that prohibits wearing of shoes with heels higher than 2″ without a permit. Permits are available for free at City Hall. This law was implemented in the 1920's to protect the city from lawsuits from people tripping.
I love sharing beautiful homes with you, but I do help buyers and sellers of all budgets. If you or anyone you know needs to buy or sell, it would be my honor to help them!
Alexandra Ferrante
Keller Williams Silicon Valley
408-500-9421 | Alexandra.Ferrante@KW.com
Listing provided by: Shelley Lynch, Carmel Realty Company